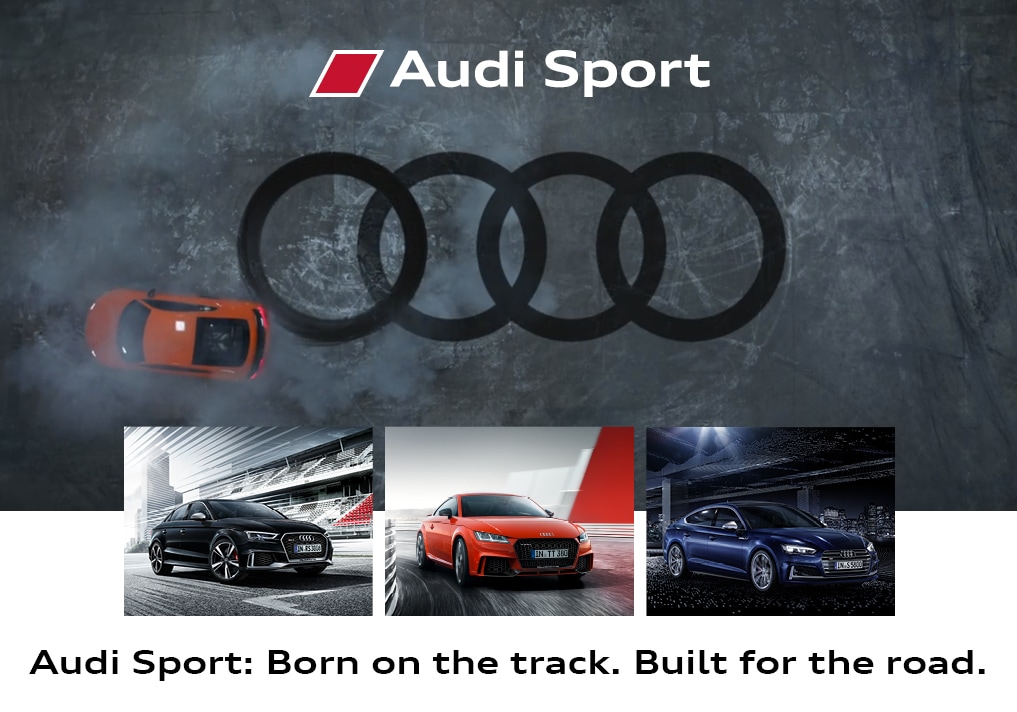 3 Exciting New Models For 2018

No matter what your needs are, Audi has an exhilarating performance vehicle for you, and 2018 brings even more choice and excitement to the product lineup. Whether you're looking for a roomy 5-door fastback, a compact 4-door sedan, or a 2-door coupe, there is no compromise on the thrills to be had from the racetrack-inspired driving experience.





2018 Audi S5 Sportback
2018 Audi RS 3
2018 Audi TT RS

The powerful, flowing silhouette and strong shoulder line of the S5 Sportback leave you in no doubt this is a performance machine. Worthy of an S badge, the newly developed turbocharged V6 engine pushes out 354 hp and rockets the S5 Sportback to 100 km/h in just 4.8 seconds. 

Fast as lightning and just as striking, the RS 3 has redefined what it means to be a sedan. Delivering race-car performance from its 5-cylinder engine, the only thing faster will be your heartbeat.

Rise and drive. The all-new Audi TT RS is built for demanding drivers who appreciate challenging roads. Floor the throttle and feel this 400 HP coupe explode from 0-100 km/h in a scant 3.7 seconds. Driving will never be the same again.




Video: Test Drive

"So please, do me, yourself, and everyone else a favour and tell me this: Is this level of performance something you really want? Something you can truly appreciate? Or do you just want to want it? Because you aren't test driving these cars, my friend. These cars are test driving you. And they're damn sure gonna find out."