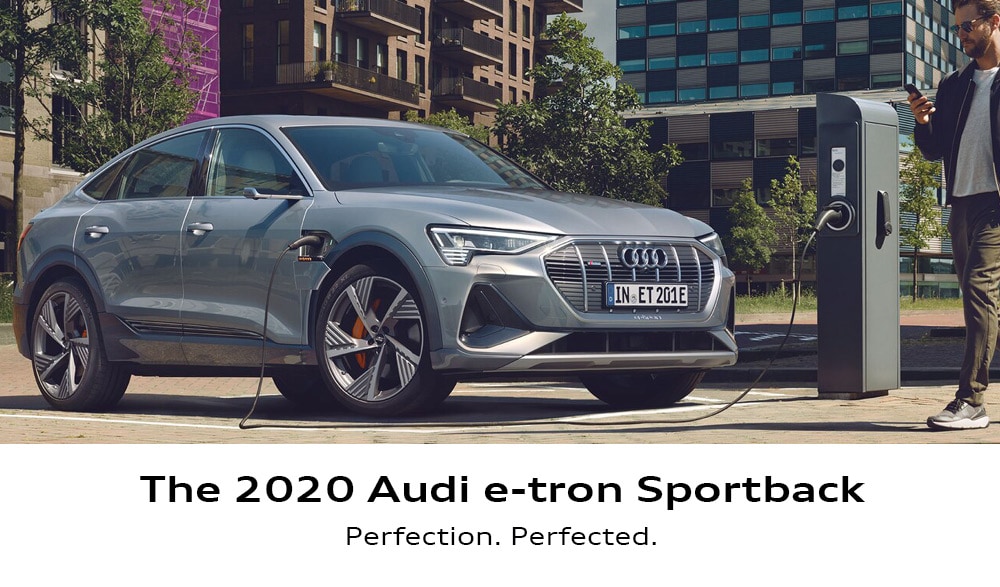 I
ntroducing the
ultra modern
and
eco-friendly
Audi e-tron Sportback.
 The Sportback is a battery-electric SUV offering up to 300 kW of power and a range of up to
 446 kilometers from a single battery charge. 
The Sportback is a technology forerunner, featuring next generation connectivity, safety and luxury.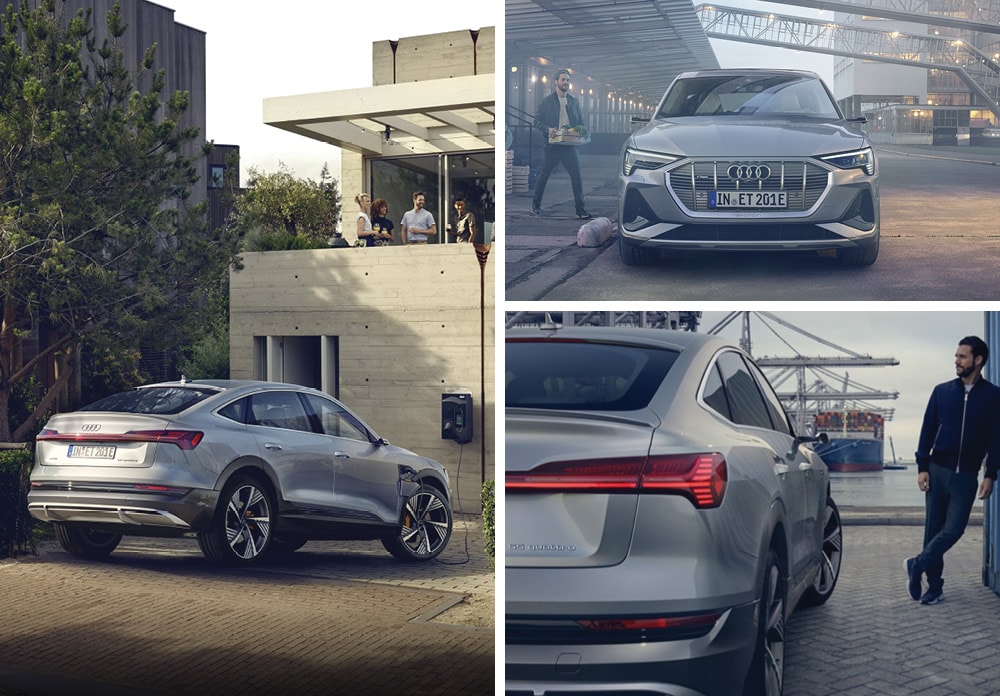 Advanced Technology Includes:
• With an adjustable Drive Select system, the ride height can be increased for off road adventures or lowered for your daily commute.
• Includes an advanced sound system that will provide you with the perfect sound experience.
• With Audi Connect you can access traffic information, search for parking, fuel prices as well as use Amazon Alexa.
• Intuitive controls and a detailed display allow total control of your e-tron Sportback. From adjusting various setting from charge time to charge amount, plus pre-climatization.


For more information about the 2020 Audi e-tron Sportback, 
please contact a Audi Edmonton North Brand Specialist 
at 1-888-440-7108 or complete the form below.  
2020 Audi e-tron Sportback Inquiry