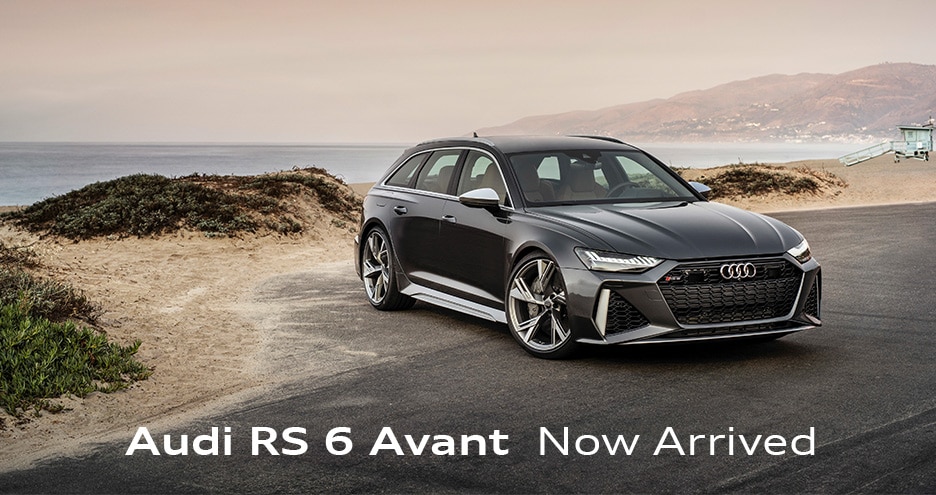 Introducing the all-new 2020 Audi RS 6 Avant.
The RS 6 Avant is equipped with a 4.0 litre V8 that works with a 48 volt belt/alternator/starter (BAS) mild-hybrid system. 
It pushes 600 horsepower and 590 lb-ft of torque through an eight-speed automatic transmission to deliver unexpected levels of performance. 

The latest Audi RS 6 Avant makes a powerful statement 
with its sporty and versatile style and sleek interior design.