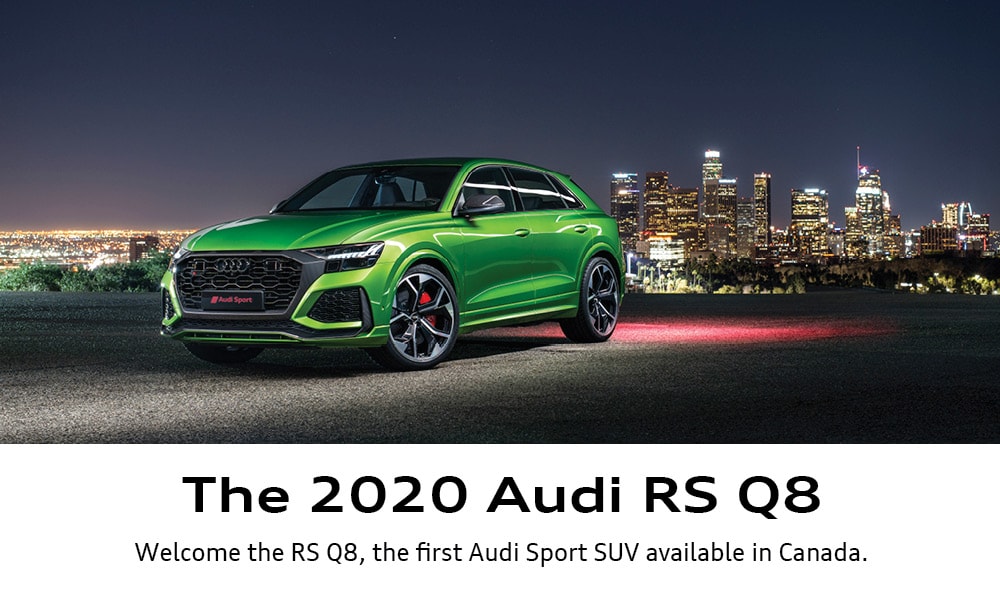 The Aggressive RS Q8 will be equipped with a 4.0 twin turbocharged V8 that accelerates up to 100 KM in under 4 seconds.
It carries 600 horsepower and 590 lb-ft of torque to deliver unexpected levels of power and performance.
While the exterior is sporty and aggressive, the interior takes on a practical and luxurious design.

 The all-new RS Q8 includes an advanced sound system that will provide you with the perfect sound experience.
 Enjoy improved connected technology with available Audi Connect and a Virtual Cockpit Display that provides specific information including torque, tire pressure and lap times!
Enhance your driving experience with driving assist systems that consists of Park Assist, Adaptive Cruise Control and Lane Departure Warning.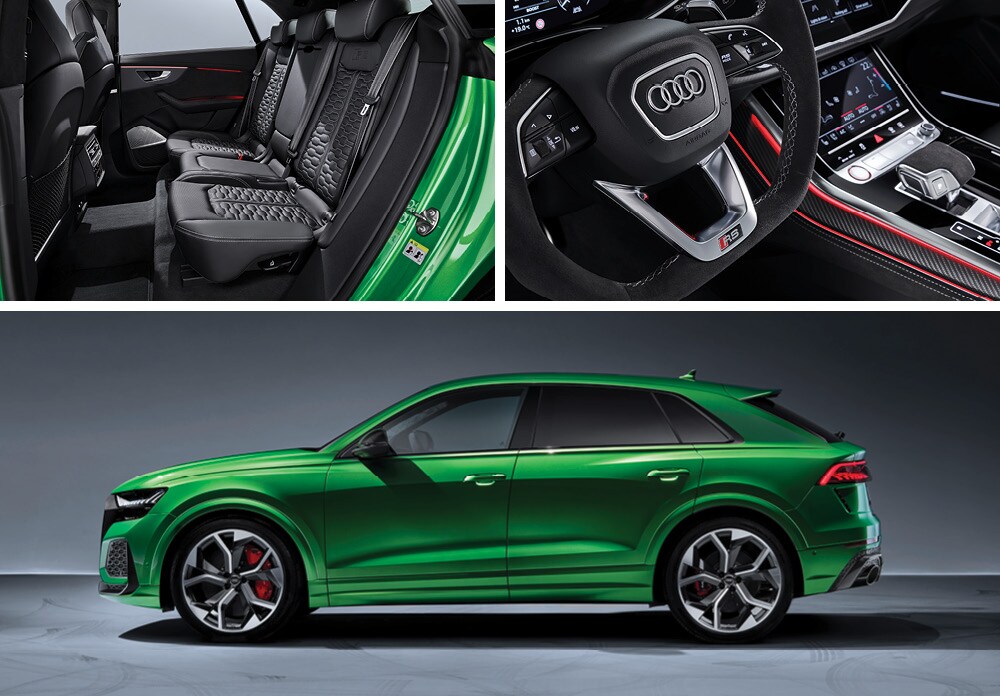 To inquire about the 2020 Audi RS Q8, 
please contact a Audi Edmonton North Brand Specialist
 at 1-888-440-7108 or complete the form below.  
2020 Audi RS Q8 Inquiry